SINN Consulting GmbH is an international consultancy based in Vienna. We are an expert organisation specialising in SAP BRIM (SOM, CC, CI, FI-CA) and the associated processes in the mass data environment of SAP. For us, innovation is of paramount importance so it is only logical that we pursue market trends and new technological developments.​
We are proud of being a Gold Partner of SAP and that leading companies from numerous industries rank among our customers.​
Our strength is our staff. We opt for a sound level of growth and an environment in which knowledge is willingly shared. No employee has left the company ever since it was established.​
Our experience
The consultants at SINN Consulting GmbH have up to 25 years of SAP consulting experience and 20 years of relevant experience in the implementation of projects in the mass data environment of SAP (SOM, CC, CI, FI-CA). All in all, we can point to successful implementation of over 100 projects. In the course of those projects over 60 customers from the industries of telecommunications, energy supply, insurance, media, logistics, container shipping, passenger transport, retail, banking, leasing, energy and environmental technology, automotive supply, pharmacy, consumer goods, payment solutions, security technology and IT services were provided with support.
The main strength of SINN Consulting GmbH consists of being able to provide not only individual resources but also well-established project teams made up of experienced project managers, process consultants and certified ABAP developers who have been collaborating closely for several years and have been able to successfully implement numerous projects together.​
Learn more about our services here.
Our management
For no less than 25 years Mag. Johannes Kröpfl and DI (FH) Thomas Drobitsch have been successfully implementing SAP projects in a very wide variety of industries and with various modules. In the course of their careers they have been in charge of managing and implementing numerous national and international projects in the mass data environment of SAP.
SINN Consulting GmbH was established in March 2014.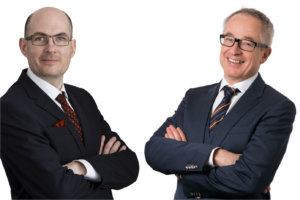 DI Thomas Drobitsch and Mag. Johannes Kröpfl