SAP Convergent Charging handles the rating (pricing) and charging (determination of invoice recipient) of services.
The result is chargeable items that you can include in billing and – for example in the case of rerating – also cancel.
By integrating SAP Convergent Invoicing, Contract Accounts Receivable and Payable, SAP Convergent Charging and SAP Customer Relationship Management SAP ensures the distribution and synchronisation of master data across all systems involved.
Your Contact Person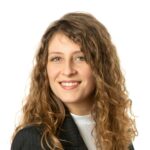 Erka Xhavo
Senior Consultant