SAP FI-CA offers all processes as standard in order to standardise and automate the mass processing of high document volumes.
We have more than 20 years of experience in the implementation and customisation of SAP FI-CA to match your processes. Irrespective of whether existing processes and systems are being reengineered or subjected to transformation.
With FI-CA all the processes of receivables management can be visualised as standard. Whereby integration with other systems via different interface technologies constitutes an integral part of any successful implementation.
Your Contact Person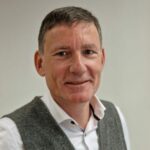 Mag. Gerd Schreiber
Principal Consultant