Billing and Revenue Innovation Management - the perfect combination of multiple modules for easy use.
The change in consumer behaviour and the resulting requirements in terms of flexibility regarding the design and customisation of products call for software that can be configured quickly and easily. SAP BRIM is the answer to these questions.
Billing und Revenue Innovation Management is a combination of multiple SAP modules (SOM, CC, CI, FI-CA) for simplified billing in industries with large quantities of data and a large number of end customers. From customer creation through to invoicing and transition to the general ledger, everything takes place as standard.
Your Contact Person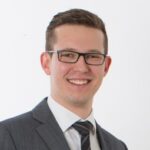 Daniel Lazarevic
Principal Consultant