The telecommunications industry is one of the pioneers for the applications of mass accounts receivable and payable in SAP. The staff at SINN were involved in the first implementation projects and they have over 20 years of experience with SAP FI-CA.
Long ago, at the end of the 1990s, T-Mobile (still called max.mobil in those days) and A1 began implementing SAP FI-CA. They were the first implementation projects worldwide. Ever since, most of the leading telecommunications companies have been using mass accounts receivable and payable from SAP.
FI-CA is the ideal solution for the telecommunications sector. Extensive options for virtually all business processes are offered as standard. On account of additional extension options it is also possible to meet specific requirements.
We are proud of the fact that we have been able to cooperate with numerous telcos in a very wide variety of project phases and that we still provide them with support.
Our references range from Telekom Deutschland, T-Mobile Austria, Drei, Vodafone, Telefonica, O2 and E-Plus to Telekom Serbia and many others.
Your Contact Person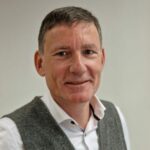 Mag. Gerd Schreiber
Principal Consultant