It's not only the working atmosphere that's impressive …
… our benefits as well make sense

How to: be our perfect match
5 steps towards your job at SINN – so that everything runs smoothly this is where we have compiled the most important information about the application process.
Your application process

You send us your application documents – we check them and make a preselection
We'll give you feedback as soon as possible – After a short phone call, we'll arrange a meeting.
We would also like to get to know you on a personal level – in a personal interview you tell us who you are and what makes you special and you also get to know us better.
Have you convinced us and have we convinced you too? – If so, we then send you our job offer.
Hurray! Your first day arrives – you start your first day in peace and quiet, get to know the team and have time to settle down before work actually begins.
Have we convinced you? This is where you can access our job vacancies
Your Contact Person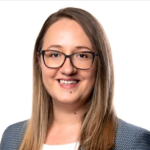 Katharina Szczypta
HR Manager