The insurance industry and SAP FS-CD, the perfect combination for virtually all business processes
With Financial Services Collections and Disbursements (SAP FS-CD) all processes concerning collection and disbursement can take place quickly and at low cost, on a highly automated but extremely flexible basis. That is why in the German insurance industry SAP FS-CD has long since become the established standard.
As an experienced, long-serving SAP Partner we combine professional expertise in the field of collection and disbursement processes with sound technological know-how. We will be only too pleased to assist you with implementation and further development as well as with the operation of SAP FS-CD, with comprehensive professional advice and technical expertise.
Your Contact Person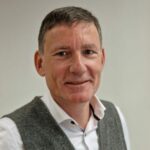 Mag. Gerd Schreiber
Principal Consultant